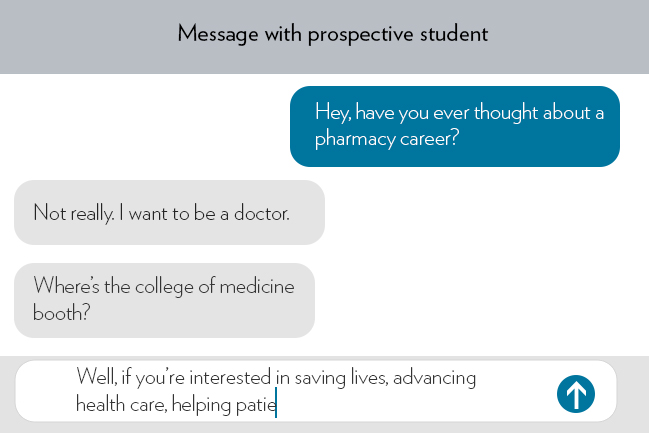 Many prospective pharmacy students want to be doctors and don't realize pharmacists ARE doctors, doing many of the things they think only medical doctors do. The "So you want to be a doctor?" campaign is a way to help get past that initial misperception.
The College is launching the campaign this spring and summer. Contact Abby Grady for more information.
Quick Facts
MUSC pharmacy students have a residency match rate considerably higher than the national average, including the best Phase I match rate in the country in 2018.
MUSC pharmacy students seeking jobs land them at a rate close to 100 percent.
The average out-of-state tuition is lower than many in-state tuitions, including a number of schools in New York, California, Massachusetts, Pennsylvania, and many others. The average out-of-state net tuition is lower than many Southeastern in-state tuitions including schools in Florida, Georgia, Tennessee, and North Carolina.
Our new Early Assurance Program for outstanding high school students is one of the few such programs housed at an academic medical center.