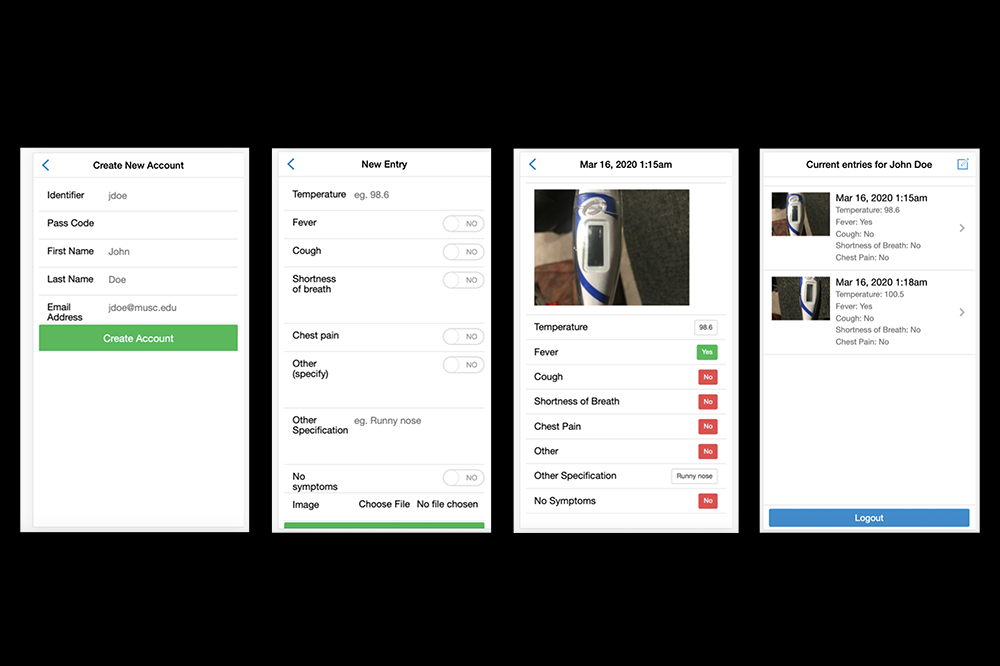 With the novel coronavirus now assumed to be circulating in the community, the Medical University of South Carolina is mandating that all its employees and students, from frontline medical workers to back-of-the-house staff, monitor their health and take twice-daily temperature readings as a means of detecting early signs of the respiratory disease COVID-19. 
To help with monitoring, members of the Biomedical Informatics Center developed a new mobile-friendly webpage for employees.

Leslie Lenert, M.D., the endowed chair in medical bioinformatics in the Center for Health Care Quality, said his group volunteered to take on the task during a weekly call on March 13.

"I knew that this would be an issue, and I had a developer who was really keenly interested in it and worked on it all weekend. We've been refining it over the week, and next week, we can start using it," he said on March 19. He particularly credited Andrew Cates, the developer who built it, and John Clark, who configured the databases.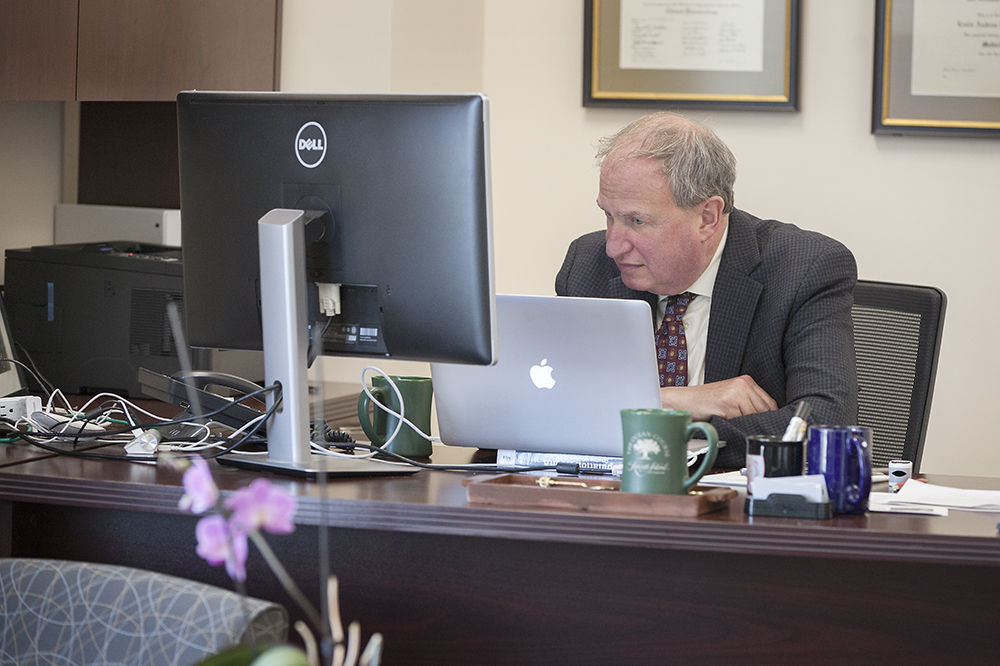 Stewart Mixon, MUSC chief operating officer, said MUSC had already posted a manual log for people who early on were thought to be at risk, whether because of travel or exposure to an infected person. That was a paper log that people could print out and fill in by hand. That log is still available for those who prefer a paper record. 
Now, with 297 cases in South Carolina as of March 23, including 37 cases in the Tri-county, the possibility has increased of encountering an infected person while going about the day. That's not enough to require the online medical screening, Lenert said, but it's still a matter of workplace safety for employees to stay on top of potential symptoms.

The new electronic version will allow employees to keep that record via their phones.

"What we're telling everybody is to use whatever you want to use to track your symptoms, but please use something," Mixon said.

Employees aren't required to share the log with anyone. However, employees who develop a fever, cough or difficulty breathing are instructed to notify their supervisors that they are remaining at home and then complete a MUSC Virtual Care visit.

Anyone in South Carolina with the above symptoms is eligible for a free Virtual Urgent Care medical screening. Go to musc.care and enter code COVID19.