Doctor of Nurse Anesthesia Practice - PostM
Description
MUSC Anesthesia for Nurses (AFN) post-master's Doctor of Nurse Anesthesia Practice (DNAP) Program is designed for Certified Registered Nurse Anesthetists (CRNA) who already hold a master's degree in nurse anesthesia or a related field who want to take the next step. The program is delivered using a hybrid model of online and on-campus educational sessions.  Students are on campus for 1 or 2 weekends per semester. Graduates of the DNAP program are prepared to create and lead new models of care delivery for communities locally, across the nation, and around the world. The DNAP program offers a diverse selection of course work from managing information systems to crisis simulation in anesthesia.

The objectives of this program are to:
Produce CRNAs who have the educational tools to assume leadership roles in healthcare
Expand the educational experiences of CRNAs with additional content in pain management and crisis simulation
Develop current clinical practitioner's skills in creating an evidence-based practice founded in scholarly research, best practices, and evaluation of outcomes.
Through interprofessional collaboration, students in the DNAP program will have access to leaders in healthcare administration education and will attend classes with other non-nursing healthcare professionals. The variety of course work and diverse faculty backgrounds will support a wide variety of scholarly project options.
Accreditation
MUSC Anesthesia for Nurses Program is accredited by the Council on Accreditation of Nurse Anesthesia Educational Programs (COA), 222 S. Prospect Ave., Park  Ridge, IL 60068; (847) 655-1160. The program's next review by the COA is scheduled for June 2020. Additional information regarding the COA can be found at http://coacrna.org.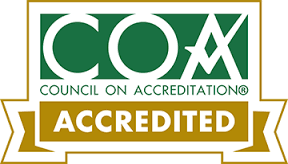 Distance Education Information
MUSC has been approved by South Carolina to participate in the National Council for State Authorization Reciprocity Agreements. NC-SARA is a voluntary, regional approach to state oversight of postsecondary distance education. Currently, MUSC accepts applications to the Doctor of Nurse Anesthesia Practice from students who live in all states.
To learn more please see the Office of Institutional Effectiveness' State Authorization page.
Requirements
Prerequisites for admission include:
Evidence of graduation from an accredited baccalaureate or higher nursing program, or possession of a bachelor of science degree in a basic or appropriate health sciences field;
Evidence of a master's degree from a nationally accredited nurse anesthesia program;
Certification or recertification as a CRNA;
Licensure to practice as a registered nurse or an advanced practice registered nurse; 
A minimum cumulative GPA of 3.0 (includes all college level courses; official transcripts from all post-secondary schools attended must be submitted);
A graduate level research course;
Submission of a curriculum vitae and three professional references;
Submission of required essays. One essay will focus on the applicant's professional goals. The second essay will discuss the applicant's research area of interest and proposed doctoral scholarly project.
Submission of Academic Plans Form
International Applicants
MUSC's DNAP degree program is unable to admit international students requiring an F-1 visa. Applications will only be accepted from U.S. citizens, permanent residents, or those holding other valid nonimmigrant visa classifications that allow participation in lawful study while in the United States.
Application Process
In addition to the application itself, the applicant must complete supplemental materials specific to the program. The Division of Nurse Anesthesia Admissions Committee reviews all applicant files for merit. Personal interviews are required for acceptance and will be scheduled after applications are reviewed. When determining which applicants to interview and then to accept to the program, the committee will focus on academic achievement, professional experience, recommendations, and the quality of the essays.  For the selected, eligible applicants, interviews will be scheduled throughout the Spring semester. The twenty most qualified applicants will be invited to an in-person panel interview, and then the top applicants will be invited to join the program. Acceptance may be considered with prerequisite courses or a master's degree completion pending at the time of interview with the requirement that prerequisites and a master's degree be completed by the time of enrollment in the DNAP program. Applicants are required to submit official transcripts from each post-secondary school attended, and all materials must be received by the application deadline listed below. Supplemental material forms are available in PDF format within the application and are also sent through email once an application is submitted.
Application Deadlines

Start Term
Application Type
Available
Deadline
Summer 2020
Regular
July 1, 2019
April 30, 2020
Summer 2021 
Regular
July 1, 2020
April 30, 2021