Doctor of Nurse Anesthesia Practice - PostB
Description
The MUSC College of Health Professions Doctor of Nurse Anesthesia Practice (DNAP) Program is dedicated to producing competent, compassionate, and knowledgeable Certified Registered Nurse Anesthetists (CRNA) who will meet the health care needs of society through clinical practice, education, and research.
Students are educated in all facets of nurse anesthesia practice throughout the perioperative period. The first 18 months are primarily online/classroom instruction that supports the students' acquisition of basic and advanced anesthesia skills necessary for the safe administration of anesthesia. Students practice clinical skills using low and high-fidelity simulation. Students are expected to demonstrate professional advocacy through attendance at state and/or national meetings. During the next 18 months, students are immersed in the clinical area where they administer anesthesia to all types of patients and in all types of practice settings. Students are evaluated on their ability to integrate didactic knowledge into clinical practice, demonstrate critical thinking skills, and appropriate interventions in patient management.
Through our variety of clinical sites, Anesthesia for Nurses (AFN) students have opportunities to administer anesthesia to complicated pediatric and adult patients in a large teaching hospital and to patients in a variety case settings. This includes large teaching hospitals, community hospitals and with rural independent CRNA practices. Students also obtain extensive hands-on clinical experiences in administering many types of regional anesthesia.
The DNAP program offers a diverse selection of course work from managing information systems to crisis simulation in anesthesia.
The objectives of the post-baccalaureate DNAP program are to:
Expand the preparation of CRNAs with the addition of increased clinical education hours, instruction in advanced technology, and high-fidelity crisis simulation.
Prepare CRNAs to provide a clinical practice based in evidence, research, and outcomes.
Produce CRNAs who have the education and skills to assume leadership roles in healthcare.
Through interprofessional collaboration, students in the DNAP program will have access to leaders in healthcare administration education and will attend classes with other non-nursing healthcare professionals. The variety of course work and diverse faculty backgrounds will support a wide variety of scholary project options.
Accreditation
MUSC Anesthesia for Nurses Program is accredited by the Council on Accreditation of Nurse Anesthesia Educational Programs (COA), 222 S. Prospect Ave., Park  Ridge, IL 60068; (847) 655-1160. The program's next review by the COA is scheduled for May 2020. Additional information regarding the COA can be found at http://coacrna.org.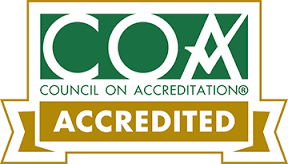 MUSC is regionally accredited by the Southern Association of Colleges and Schools.
Requirements
Application deadline is September 15th, 2020.  Check your application status.
Qualified candidates will receive an email invitation in late October/early November for an in-person interview. Interviews will take place in early to mid-December.
Successful DNAP applicants will have:
•   A nursing degree, baccalaureate or higher, from an accredited nursing institution.
•   Academic preparation and licensure as a registered nurse (RN).
•   Applicants are required to be licensed as registered professional nurses with a minimum of one year of nursing experience in a critical care setting (e.g., ICU, CCU, SICU, MICU, etc.) by the application deadline. 
•   A minimum cumulative GPA of 3.0 (Note: this is for all college course work taken at any degree level; this GPA will include BSN as well as non-BSN courses. )
•   The Graduate Record Exam (GRE) is required for all applicants who have a cumulative GPA below 3.6.  The GRE must be completed within the last 5 years.  The GRE is waived if you have a cumulative GPA of 3.6 or higher or if you hold an earned master's or higher-level degree from a regionally accredited institution.  (Note:  cumulative GPA includes all college-level course work at any degree level and is not limited to BSN only.  MUSC's Office of Enrollment Management at 843-792-3313 will re-calculate GPAs using the MUSC grading scale. Please contact the AFN admissions specialist in the Office of Enrollment Management if you have any questions regarding the necessary GPA to receive a GRE waiver.)
•   Required prerequisite courses include General Chemistry, Anatomy, Physiology, Pharmacology, and Statistics.  For pharmacology course work that was part of an integrated curriculum, the course syllabus is required from the institution at which the prerequisite was taken. The syllabus must be the one from the semester and year that matches the semester/year on the transcript.
•   Recommended prerequisite courses include Organic Chemistry, Pathophysiology and Microbiology. For a list of frequently approved prerequisites, click here.
•   Submission of required essays. Applicants are required to answer two (2) questions with a combined word count of no more than 1000 words. For the first question, address your reasons for pursuing graduate study in nurse anesthesia including future goals. For the second question, describe a clinical problem that you can investigate during your doctoral scholarly project; Include proposed possible solutions and desired outcomes. References are not required in the essays. If you utilize a source, however, please include the appropriate citation. Citations will not be counted against the 1000-word limit
International Applicants
MUSC's DNAP degree program is unable to admit international students requiring an F-1 visa. Applications will only be accepted from U.S. citizens, permanent residents, or those holding other valid nonimmigrant visa classifications that allow participation in lawful study while in the United States.
Application Process
In addition to the application itself, the applicant must complete supplemental materials specific to the program. These forms are available in PDF format within the application and are also sent through email once an application is submitted. Applicants are required to submit official transcripts from each post-secondary school attended, and all materials must be received by the application deadline listed below. Interviews are scheduled for December. 
Application Deadlines

Start Term
Application Type
Available
Deadline
Summer 2021 
Regular
July 1, 2020
September 15, 2020
Application Checklist
1.  Completed university application.
2.  Official transcripts from all colleges/universities attended. (A minimum 3.0 cumulative GPA is required.)
3.  Using MUSC reference forms, three professional references from the following:
Your most recent manager/supervisor
A colleague
Professional reference of your choice
4.  Graduate Record Exam (GRE) results, if applicable.
5.  Resume or curriculum vitae indicating a minimum of one-year, full-time experience in a critical care setting (ICU, MICU, PICU, CCU, etc.) at the time of application. Specify type of unit and exact dates of employment (e.g. Seaside Hospital, MICU, Staff RN, Dec 97-Jan 99).
6.  Anesthesia Clinical Shadowing Experience Log.
7.  Submission of required essays. One essay will address the applicant's reasons for pursuing graduate study in nurse anesthesia including future goals. The second essay will identify and discuss a clinical problem that can be investigated during the doctoral scholarly project and will include proposed solutions and desired outcomes.  The total combined word count for the two essays may not exceed 1000 words.
8.  Copy of nursing license
9.  International students need a copy of TOEFL if they have not studied in the U.S.
10.  Supplemental Forms
Note: All above information must be received by September 15, 2020 for an admission decision to be made. It is the applicant's responsibility to review the status of his/her application by viewing the Application Progress Portal.  If any items appear to be missing, the applicant should follow-up on these materials before the deadline.