MUSC Class Rings for Alumni and Future Graduates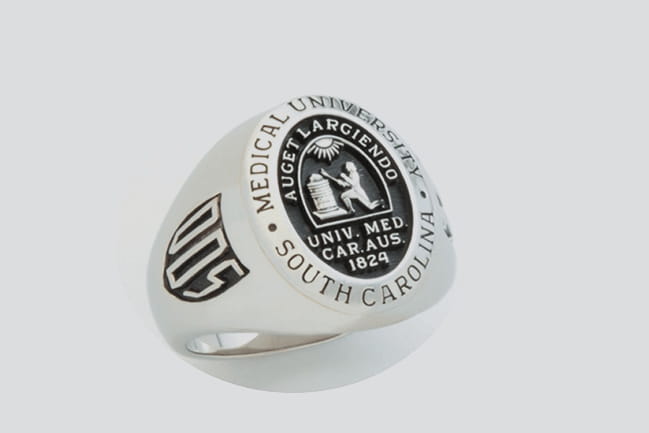 An official class ring for prior and future graduates of the Medical University of South Carolina was unveiled on campus in April 2004. The ring is a combined effort of the Student Government Association and the Alumni Association and is patterned after past MUSC class rings going back to the 1900's. The figure of a student and mottoes featured on the ring were used as early as 1832 and represent the institution's long and proud history since the school's founding in 1824 as the first academic health institution south of Baltimore.
Alumni may have their class year and degree depicted on the sides of the ring, or it may be ordered in a signet style with plain sides. The ring is available in both yellow and white gold, with or without black antiquing (The University's historic colors are black and gold).
Order your class ring online from Josten's