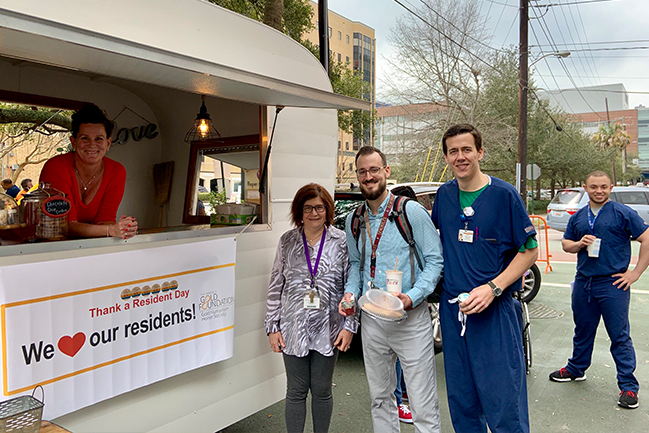 Because the mission of the Gold Humanism Honor Society (GHHS) is to foster the creation of humanistic health care providers who can address the health and human needs of their patients, part of our nationally-based focus is a solidarity week. During this time, we shine a spotlight on the need to remember the caregivers, families, and friends who are impacted by the illness of a single patient, especially when it is severe. 
Each year during Solidarity Week, the Paul B. Underwood Jr., M.D., Chapter of the GHHS delivers family care baskets filled with healthy snacks, magazines, water, and personal hygiene items to the intensive care unit (ICU) and surgical waiting areas. Such simple conveniences are always quickly consumed and greatly appreciated by all.
Several years ago, the chapter built a Little Free Library just outside the gates of MUSC's Urban Farm, which is centrally located on the campus of the Medical University of South Carolina. This take-a-book/share-a-book, free exchange has become so popular with patients, staff, and other passersby that we have had to hold several book drives annually to stock it and the other Little Free Libraries around campus.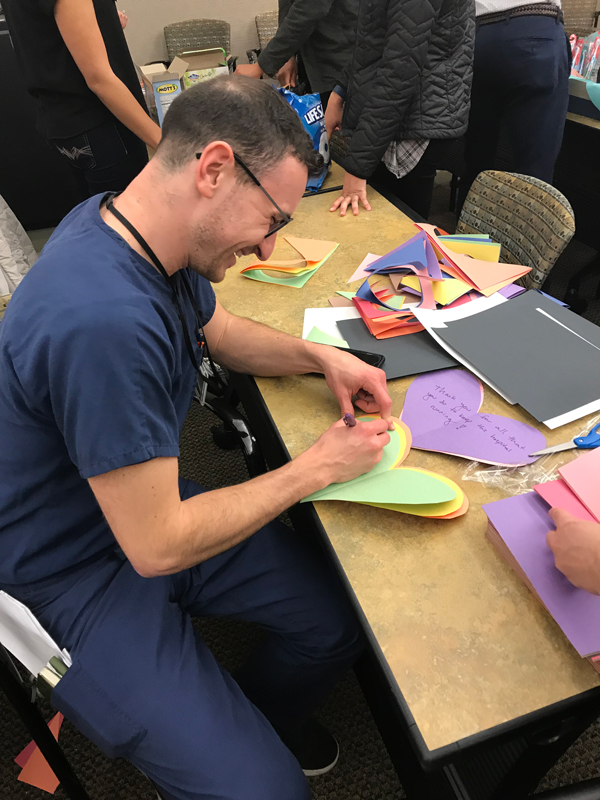 We also try during this week to appreciate the members of our ancillary staff, who may not often receive thanks for their hard work. Handwritten note cards are shared with staff members who help brighten the days for us and for our patients: the meal server who sings hymns with a patient as they walk down the hall together, the front desk worker who greets all with a sunny smile, and the janitor who manages to work around the numerous patient care locations.
During Thank a Resident Day, we invite all MUSC students to reach out to our residents and encourage them to take a wellness break outside with their peers, enjoy a free gourmet cupcake at a food truck in the Medical District Greenway, and the like. Throughout the year, resident GHHS members are also asked to give brief pearls lectures that culminate in a "last lecture" typically given to the fourth-year medical students (M4s) at the end of their schooling. This is not only an honor for our residents and an opportunity to address a large audience but is also a tangible way for M4s to address their stress as they take the next step in their careers.