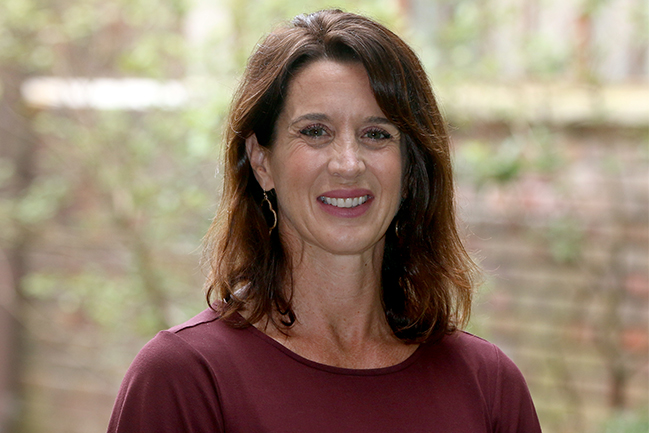 Jessica Giblin has always had a heart for people.
For many years that meant serving as an operations manager for a national vacation rental company while her husband of more than 20 years worked as a contractor.
They were both successful at their chosen paths, and in the mid-2000s they had it all – one daughter, another soon on the way, a loving marriage, and an impressive home.
Then the housing bubble burst.
"Like many Americans, we got caught between investments and a challenging economy, and we lost our home to foreclosure," Giblin said. "It was a long, painful process and, many times, it was so chaotic we had no idea what was going on. In the middle of all that, work for my husband's contracting business slowed tremendously."
In order to make ends meet, Giblin began selling off their possessions – couches, clothes, tables and chairs, even drapes. At one point when she was pregnant with their second daughter, they got down to one chair and ate their meals at the kitchen counter.
"It was a strange and emotional situation for me because my portfolio, the homes I managed, were multi-million-dollar homes," she said. "My situation was so far from my client's reality. As my possessions diminished my heart began to really question what I was doing."
In order to find fulfillment and still bring in a paycheck, she decided to go back to school after dropping out 30 years prior. An associate degree in science seemed like a good place to start, so Giblin enrolled at Trident Technical College in Charleston.
"When I was younger, in the 1980s and 90s, when you went to college you were surrounded by people that looked a lot like you – white, middle class. This was different," she said. "It was so interesting to me. All of these people were at all these different points in their lives in the same classes together, learning together."
A passion for helping in new ways started to brew – and it didn't go unnoticed. At graduation, Giblin was chosen to serve as keynote speaker, an honor that, unbeknownst to her, came with a paycheck.
It didn't feel right cashing it, so she put the check away and moved on, transferring to the Medical University of South Carolina (MUSC) to pursue her bachelor's in healthcare studies, again changing her initial plan of using her associate degree to begin work as a physical therapist assistant.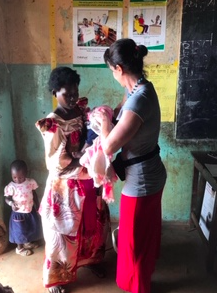 From there, her passion for helping took Giblin to the other side of the world.
After learning about OneWorld Health on campus, she volunteered to help the organization provide medical care to communities in Uganda. She didn't have expertise in delivering medical care, but she could help with intake and registration. That put her face to face with every patient who walked in the door.  
"I was prepared for a lot of things when I went to Uganda," she said. "I was not prepared to see people crawling on the ground because that was their only way for mobility. Once you see things like that, you can't just walk away."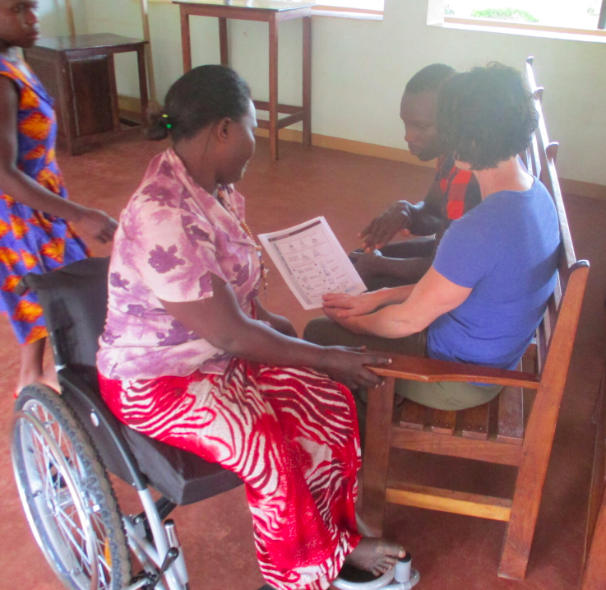 That experience led her to The Wheelchair Sustainability Project, an initiative launched by Cindy Dodds, Ph.D., PT, PCS, faculty member in the College of Health Professions, in collaboration with OneWorld Health. Through her role there, she was able to raise awareness for the need for wheelchairs, help organize mobility clinics, and contribute to fundraising efforts targeting wheelchairs more suited to Uganda's rough terrain.
At MUSC, she also took a leading role in a university-sponsored needs assessment of the Tri-county LGBTQ community, a rarity for undergraduates. Alongside her professors, she gathered data, helped with events aimed at better connecting with the LGBTQ community, and even brought potluck dinners to homes so that she could hear concerns.
Aside from helping gather information many health care providers fail to collect, "It gave me the opportunity to truly listen," she said.
In June 2019, as graduation rapidly approached, Giblin again thought about the old check from Trident Technical. Instead of keeping it, of course, she had a new idea – a way she could quite literally pay her gratitude forward.
With cooperation from leaders at both schools, she created and funded the South Carolina Technical College Pathway Book Award, which grants $500 to four deserving students over four years. Although anyone may apply, preference will be given to students entering MUSC from Trident Technical College and those with financial need.
Now pursuing her doctorate in nursing science at the MUSC College of Nursing, Giblin is scheduled to graduate again in 2023. She has hopes of one day teaching others in higher education.
All of it, her volunteer initiatives, the pursuit of education, the new calling in her life, is far from where she thought she'd be a decade ago.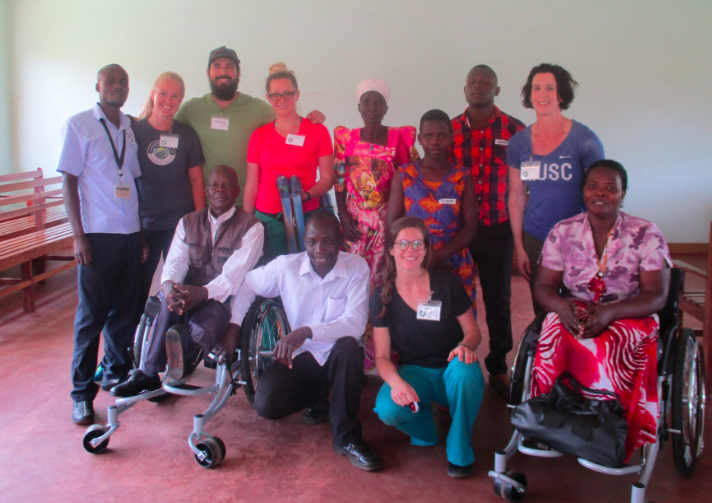 "You think that you know what your life is going to be like and then you take this unexpected trip and you realize it's just never too late to change your direction," Giblin said. "I just hope that maybe I can help people lead a better quality of life and somehow help educate others that they can create change too."