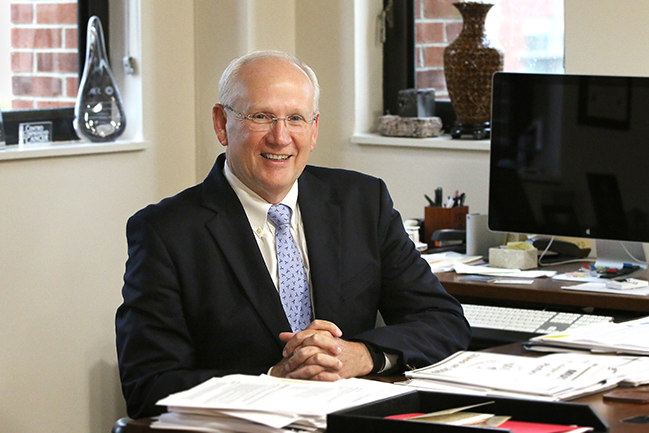 Dear alumni,
As we move into our warmer months of the year, I hope this communication finds you well, and that you enjoy hearing the latest from the College of Medicine. We greatly value all of our alumni and really want you to be informed of the many exciting things that are happening at our institution. Many of you have likely heard that MUSC Health, our health enterprise arm, recently welcomed four new community hospitals to the MUSC family: Chester Regional Medical Center in Chester; Springs Memorial Hospital in Lancaster; Carolinas Hospital System-Florence; and Carolinas Hospital System-Marion in Mullins. This acquisition also comprises two nursing centers, physician clinic operations, and outpatient services. The facilities have been renamed MUSC Health Chester Medical Center, MUSC Health Lancaster Medical Center, MUSC Health Florence Medical Center, and MUSC Health Marion Medical Center. This has led to the addition of approximately 80 affiliate faculty members to the College of Medicine.
We believe that, collectively, these four community hospitals position us for sustained growth in all three areas of our mission – creating more training sites for students and trainees, new research opportunities for our investigators, and more treatment options for our patients in a much wider geographic region of the state.
We are pleased that many of you are already involved with these facilities and their respective communities, and we are excited to be further connected with our alumni in these areas. Each facility has its own distinct culture, and we intend to bring together the best of every location to create synergies for a high-performing health care system. Much of the initial focus has been on completing the details of the acquisition and working towards instituting a common electronic health platform across all of these facilities. In the future, more efforts will be focused on academic integration and community outreach.
We are excited about the future of MUSC and appreciate your continued engagement with our mission in changing what's possible for all of the citizens of our state.
Sincerely,
Raymond N. DuBois, M.D., Ph.D.
Dean, College of Medicine