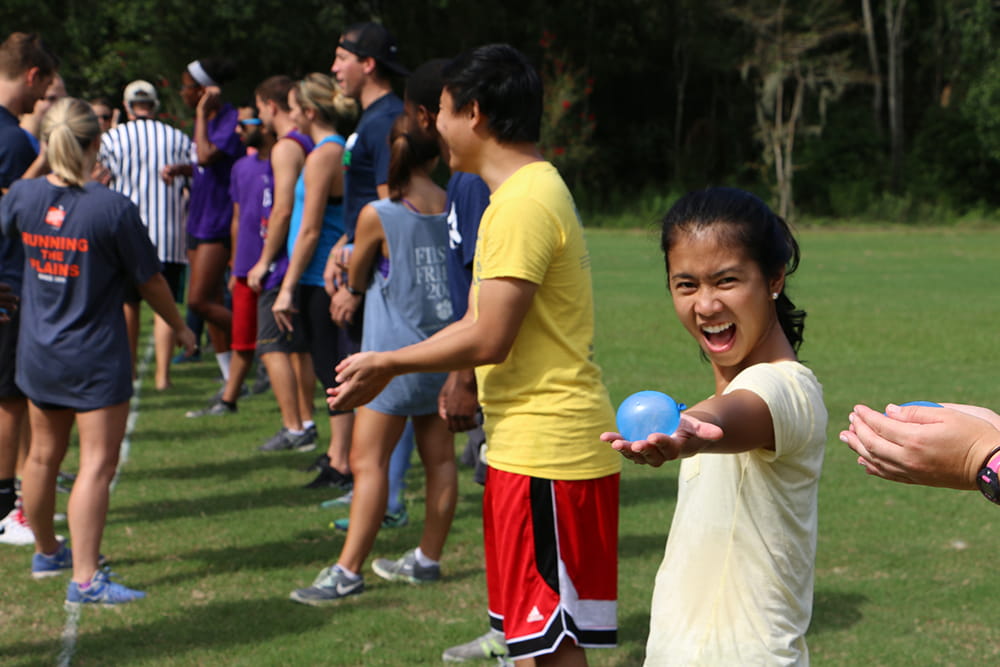 It's tough to miss Neizel Songalia around MUSC's campus. Her presence is unmistakable, as are her contagious smile and cheerful personality. Although she's petite in stature at just 5 feet tall, she can easily be the most memorable, most charismatic person in a room.
Neizel, which is pronounced Nee-cell, embodies the values of her native Philippine and American cultures – possessing virtues that both dentists and health care professionals hold dear. For the past four years, Neizel, president of the MUSC Student Government Association, has been able to shine some of her Filipina "Bayanihan" spirit of hospitality, love and support on others around the MUSC campus, which won her many fans.
Tariq Javed, DMD, professor and James B. Edwards College of Dental Medicine associate dean for academic and student affairs, admires how Neizel exemplified the spirit of service to her fellow students, helping them in any way she could and encouraging them along the way. He said she has already proven herself an accomplished student leader, effective collaborator and compassionate advocate for her fellow students and her patients.

"Everyone who meets Neizel sees that she's genuine, helpful and approachable. She's someone students can relate to. Anyone who spends time around her quickly feels comfortable in her presence," said Javed.
Bayanihan spirit
She comes by these traits honestly. Filipinos, as a people, are known for being industrious, caring and hospitable. They value family more than anything else, and for the past four years, MUSC has been Neizel's family.

Like many immigrants, Neizel's story begins with a journey. She was born in Tacloban, Leyte, an island in the Philippines. The middle child of five, she her mom, Edna Songalia and her siblings stayed behind while her father, Romeo Songalia, pursued an opportunity in the early 1990s to work abroad and stay with an aunt in Greenville, South Carolina.

Her father worked hard at many odd jobs to support his family: from dishwasher and cook to finally working full time as a machinist at the Hitachi plant. Eventually Romeo attained his U.S. citizenship and saved enough money to purchase a house and petition for his family to relocate to Greenville and join him. Within a week after Neizel and her family arrived in 2001, she and her siblings were enrolled in school.

"It was a culture shock and hard for me at first," remembers Neizel, who was 10 years old when she moved to America. "We knew what to expect — our environment would be greener, cleaner and roomier. We were even prepared to speak and understand some English. But it was the speed of learning English, both written and verbal, that was tough," she said.

But Neizel and her siblings adapted very quickly.

A good student in the classroom, Neizel was inspired by her father to work hard and be a high achiever. Originally, she wanted to pursue medicine, but after researching it and shadowing physicians in clinics and hospitals, she found the environment to be incompatible with her personality.
It wasn't until fellow Clemson University student and now co–dental medicine graduate Elizabeth Rowe, DMD, suggested she try dentistry that she first considered it as a career.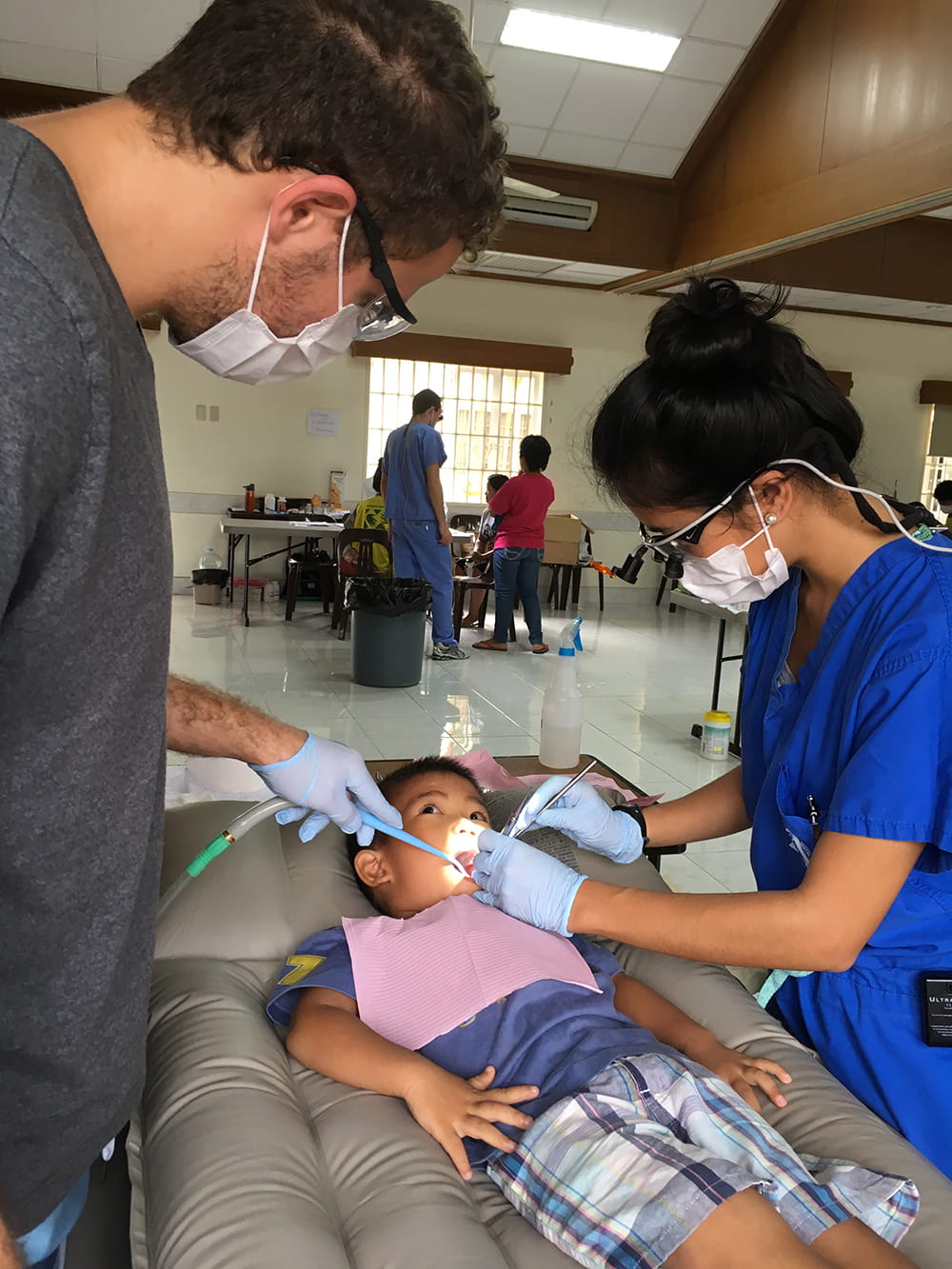 That same year, Neizel began shadowing her family dentist, John McCraw, DMD, and later Greenville cosmetic dentist, Linda W. Bridges, DDS, and determined it was indeed the path she wanted to take.

By summer 2013, both Neizel and Rowe joined the James B. Edwards College of Dental Medicine's Class of 2017.

Although the curriculum was tough, she loved everything about MUSC's dental school experience. She loved the small class size and family–like environment and especially the students, faculty and staff. She enjoyed exploring cutting–edge dental technologies such as computer-aided design and computer–aided manufacturing, CAD/CAM, dental restorations and working with simulators and practice techniques.

And then, according to Neizel, things got even more exciting once she began treating patients in the student clinics.

"One thing I learned from my patients is that they really do trust you," Neizel said.  "This encouraged me to be the best dentist I can be, reading and understanding what my patients really need and want.  Once this has been established, it's as if they have just received a whole new smile.  And you get to be the first witness."
She was able to expand her skills volunteering at local free dental clinics that served the Lowcountry, in addition to one special experience that had her and five other dental students traveling nearly 8,800 miles across the globe. The experience brought her full circle back to her hometown, Tacloban, in 2016.
The team of MUSC dental students volunteered to provide teeth cleaning, restorative work and extractions at a free dental clinic sponsored by the Church of Jesus Christ of Latter–day Saints. This clinic, as well as other health care clinics, sprouted up after Typhoon Haiyan, a Category 4 Pacific hurricane, devastated the area in November 2013. Neizel served as an interpreter to patients and the dental team, as well as a student practitioner. She hopes to be able to continue this volunteer partnership and participate in other dental mission trips in the future.

 "This opportunity to help my own people was not only professionally rewarding, it was personally truly meaningful. It reminded me how big a difference we can make in people's lives, and I believe we have an obligation to do so," Neizel said.
Her volunteer efforts also benefitted students. Described by classmates as a social butterfly, her goal was to involve as many students as possible in campus activities, bringing together students from all six colleges to participate in events and decision–making and also socialize together. As chair of the SGA Student Welfare Committee, she polled students to determine the issues that were bothering them.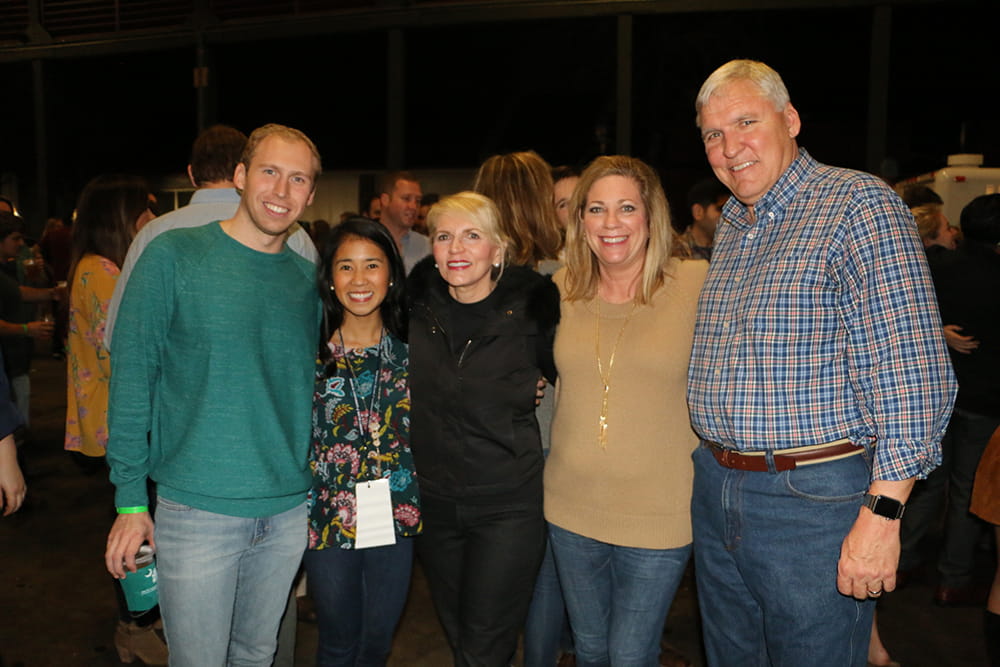 In her role as president of the SGA, she blossomed into an outstanding leader, according to Kevin Smuniewski, director in the Office of Student Programs and Student Diversity. He and his team have worked with Neizel all four years — two years as a class representative and later in SGA leadership roles, serving first as vice president of programs and then as president.

"Neizel worked very hard to increase student participation in SGA events and was able to involve more students than ever before," he said. She recently worked with student leaders to find ways to bring in money for the organization which included the sales of hand–fans at the 2017 commencement event. The fans say, "I'm a fan of a graduate."

Interprofessionalism and inclusivity are important values to Neizel, and she constantly strived to ensure the SGA was representative of all students. Under her leadership, the SGA added additional student representation from student affinity groups including the Alliance for Hispanic Health and Alliance for Equality.

Nadia Mariutto, student programs coordinator in the Office of Student Programs and Student Diversity agreed. "Neizel's a real go–getter. She's collaborative, organized, caring and compassionate," she said.

According to Javed, in addition to her affinity for building relationships between students across college lines, she's also a champion for collaboration and interprofessional teamwork in dentistry and all areas of health care as well.

"Neizel's committed herself to collaborating with colleagues from different disciplines. She firmly believes that dentists can be much more successful if they work collaboratively in all areas," he said.
A smile can change the world
After four years at the College of Dental Medicine, her interests have gravitated to general and aesthetic dentistry, where she enjoys the art as much as the science of the field.

"Dentistry can be as artistic as painting," Neizel said, referring to advanced technology, services, materials and treatment techniques to create pleasing results.  "I'm working with my hands and skills to prepare a good outcome. Instead, my 'canvas' is creating or enhancing a person's smile. There's just something exciting and satisfying to be involved in that."

In cosmetic dentistry, some of the services Neizel will be performing will include teeth restorations, whitening, crowns, bridges and veneers, restoration bonding, extractions, dental implants, closing gaps and camouflaging cracks and chips.

The next stop of her journey will take her west to begin a general practice dental residency at Denver Health Science Center in Colorado starting July 1. She's eager to continue learning new techniques and using dental technology, enhancing her treatment planning for patients.

On May 19, Neizel walked across the stage at commencement, making her parents, Romeo and Edna, and the rest of her family extremely proud. For the young girl who came to America excited about the many things this new and exciting country had to offer, she has actually given so much back. And just as the word commencement signifies — this is just the beginning.