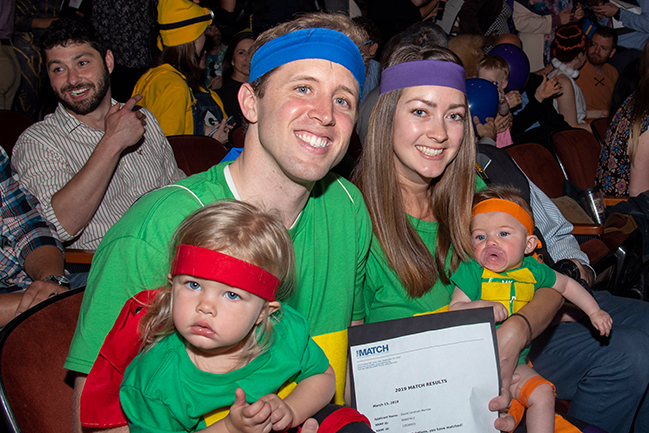 The MUSC College of Medicine had a successful residency match March 15 with 99% of 167 first-time applicants securing a residency position.
Of the specialties in which students will be pursuing their training, categorical internal medicine led the way with the highest number of students at 20 (12% of the graduating class). Other popular specialties included pediatrics (11.4%), family medicine (8.4%), anesthesiology (7.2%), emergency medicine (6.6%), general surgery (6.6%), and obstetrics and gynecology (6.6%).
A total of 55 (33%) students will remain in South Carolina to complete their residency training, with 40 of these students staying at MUSC. More than 40% of the class will be entering primary care, including internal medicine, family medicine, pediatrics, medicine-pediatrics, and obstetrics and gynecology.
Congratulations to the Class of 2019!
About the Author
Allison Leggett