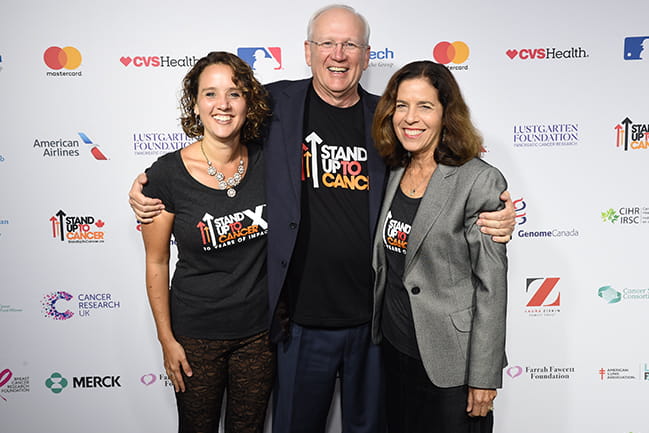 Raymond N. DuBois, M.D., Ph.D., dean of the College of Medicine at the Medical University of South Carolina, has been elected to the National Academy of Medicine. That puts him in the company of an elite group of internationally renowned scientists and doctors, including Nobel Laureates.
The National Academy of Medicine, a nonprofit, nongovernmental organization with about 2,000 members, gives objective advice on issues related to science, technology, and health. With only 100 new members elected this year across a broad range of medical disciplines, becoming part of the 50-year-old organization is considered one of the highest honors in the fields of health and medicine.
National Academy of Medicine President Victor Dzau called the new members exceptional scholars and leaders whose work has advanced science, medicine, and health around the world. "Their expertise will be vital to addressing today's most pressing health and scientific challenges and informing the future of health and medicine for the benefit of us all."
New members are chosen by current members, with a focus on people who have made major contributions to the advancement of the medical sciences, health care, and public health. The dean will be formally welcomed to the organization at a meeting in October of 2020, but his membership is already in effect.
DuBois is the second professor from MUSC elected to the academy. Chanita Hughes-Halbert, Ph.D., joined the group in 2017.
"It's quite an honor," said DuBois. "I am delighted that Chanita and I can represent MUSC and the state of South Carolina in the national discussion about crucial health care and science issues."
DuBois is known for his work illuminating the relationship between inflammation and cancer. He's part of a team that made a landmark discovery involving an enzyme in colorectal tumors that led to a better understanding of how colorectal cancer grows and spreads to other areas of the body — and, more importantly, how to fight that with anti-inflammatory drugs.
"In my research lab at MUSC, we're hoping to figure out what can be done to reduce the ability of cancer to progress at the very earliest stage," he said. "We've been looking at changes in pre-cancerous cells that are crucial for them to progress into a full-blown cancer. We are targeting those pathways to determine if we can intercept the cancerization process."
In addition to his ongoing work as a researcher, DuBois is a national leader in the cancer community. He's a fellow of the American Association for the Advancement of Science, a fellow, and past president of the American Association for Cancer Research. He's also a former president of the Southern Society for Clinical Investigation and the International Society for Gastrointestinal Cancer.
DuBois is current vice-chair of the scientific advisory committee for the national organization Stand Up To Cancer, guiding the fundraising group on where to invest in cancer research. In that role, he leads the Catalyst program that works to get new lifesaving cancer therapies and combination therapies through the pipeline and into the clinic faster.
DuBois' resume also includes time spent serving as executive vice president and provost of MD Anderson Cancer Center. He was also director of the Vanderbilt-Ingram Cancer Center and currently chairs an advisory board for the German National Cancer Institute, DKFZ, in Heidelberg. Earlier this year, he received the Margaret Foti Award for Leadership and Extraordinary Achievements in Cancer Research.
In his role as a dean at MUSC, DuBois is responsible for overseeing the educational and research programs of the College of Medicine. That includes more than 700 students, 780 trainees, and annual research funding coming from outside of MUSC of about $250 million. He oversees 25 basic science and clinical departments with over 1,300 faculty members and directs a cancer research lab in the Biochemistry Department.
"I've always been involved in a number of areas," DuBois said. "I find it rewarding to participate in a wide range of academic projects and activities that help support our overall mission."
But when asked what he's proudest of, the dean doesn't cite his work. Instead, he points to the students in the College of Medicine.
"At MUSC we have some outstanding, top-quality students. We're also becoming a leader with respect to diversity. I'm amazed by our students' intelligence, humanitarianism, interest in global medicine, and dedication to the local community, including running a free clinic. I have no doubt these whip-smart, energetic young people will make an enormous beneficial impact on society. And I feel fortunate to be a part of that."
MUSC President David Cole, M.D., FACS, said DuBois is having quite an impact as well. "MUSC is very proud of Dean DuBois' election as a new member of the National Academy of Medicine. This is not only a significant recognition of a lifetime of achievement, but it also provides an opportunity to contribute to an organization that addresses critical issues in health, medicine and policy, and inspires positive impact across many domains. Congratulations!"