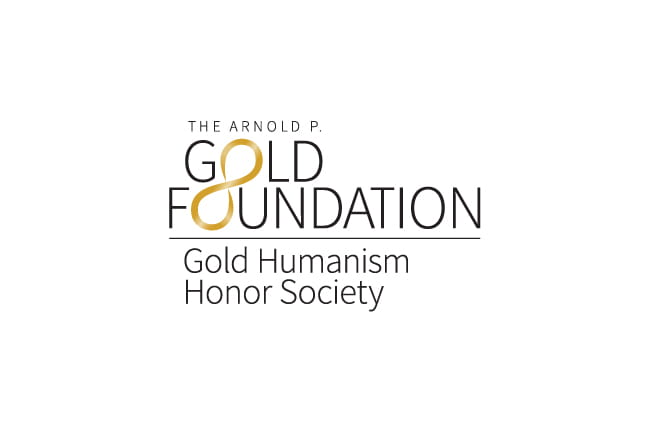 MUSC Chapter of the Gold Humanism Honor Society recognized with honorable mention for advancing patient-centered care
The Paul B. Underwood Jr., M.D., Chapter of the Gold Humanism Honor Society at the Medical University of South Carolina has evolved over its 15-year history and now provides many activities focused on advancing a culture of patient-centered care on our campuses. For these efforts, our chapter was recently recognized by the Arnold P. Gold Foundation with an Honorable Mention at the 2019 Distinguished Chapter Awards.
Winners of this award are determined to have shown exceptional impact on their school's culture using the following criteria: 
Impact: evidence of impact on the institution in the advancement of a culture of patient-centered care.
Learning environment/research: demonstrated activity to improve and sustain a humanistic learning environment.
Service activities: initiatives and/or projects that contribute to fostering humanistic patient care.
Leadership: defined efforts to enhance the leadership skills of medical students and residents.
In his endorsement letter of support for the award application process, MUSC College of Medicine Dean Ray DuBois, M.D., expressed his pride in the chapter's contributions to those we teach, train and serve daily.
"During the three (plus) years I have been dean of the MUSC College of Medicine, I have enjoyed learning about their ongoing and new projects and have been impressed by the true commitment and dedication exhibited by our GHHS faculty and student members," he said.