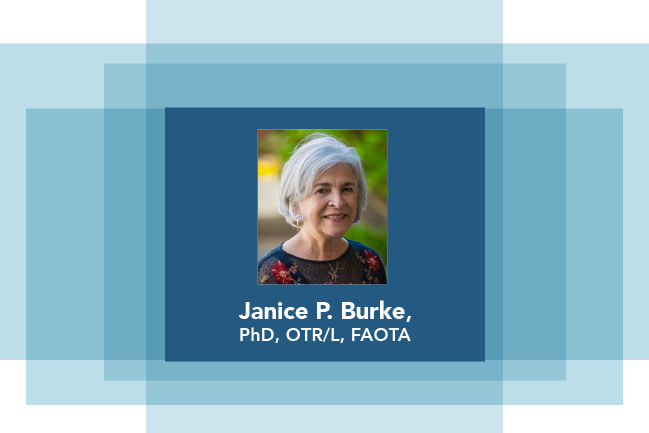 The Division of Occupational Therapy at the MUSC College of Health Professions (CHP) and the Office of Development and Alumni Affairs are pleased to welcome Janice P. Burke, Ph.D., OTR/L, FAOTA, as the keynote speaker for the seventh annual Maralynne D. Mitcham Lectureship on July 19.
Burke is one of the co-founders of the Model of Human Occupation (MOHO). With Gary Kielhofner, DrPH, OTR, FAOTA, she has published on the conceptual framework and content of MOHO as well as the accompanying assessment and intervention. She is also widely recognized for her work in sensory integration (SI) theory and in the fidelity of SI research. As a former dean at Thomas Jefferson University, she provided national and international leadership in curriculum and education.
The lectureship is given each year in honor of Dr. Maralynne D. Mitcham, a national and international educator, consultant, and lecturer who served at CHP for 30 years. Each year, it allows us to bring to our campus an internationally recognized lecturer who has made significant contributions to education, practice, and/or research in the field of occupational therapy.
Registration opens in mid-May.
About the Author
Keywords: OT