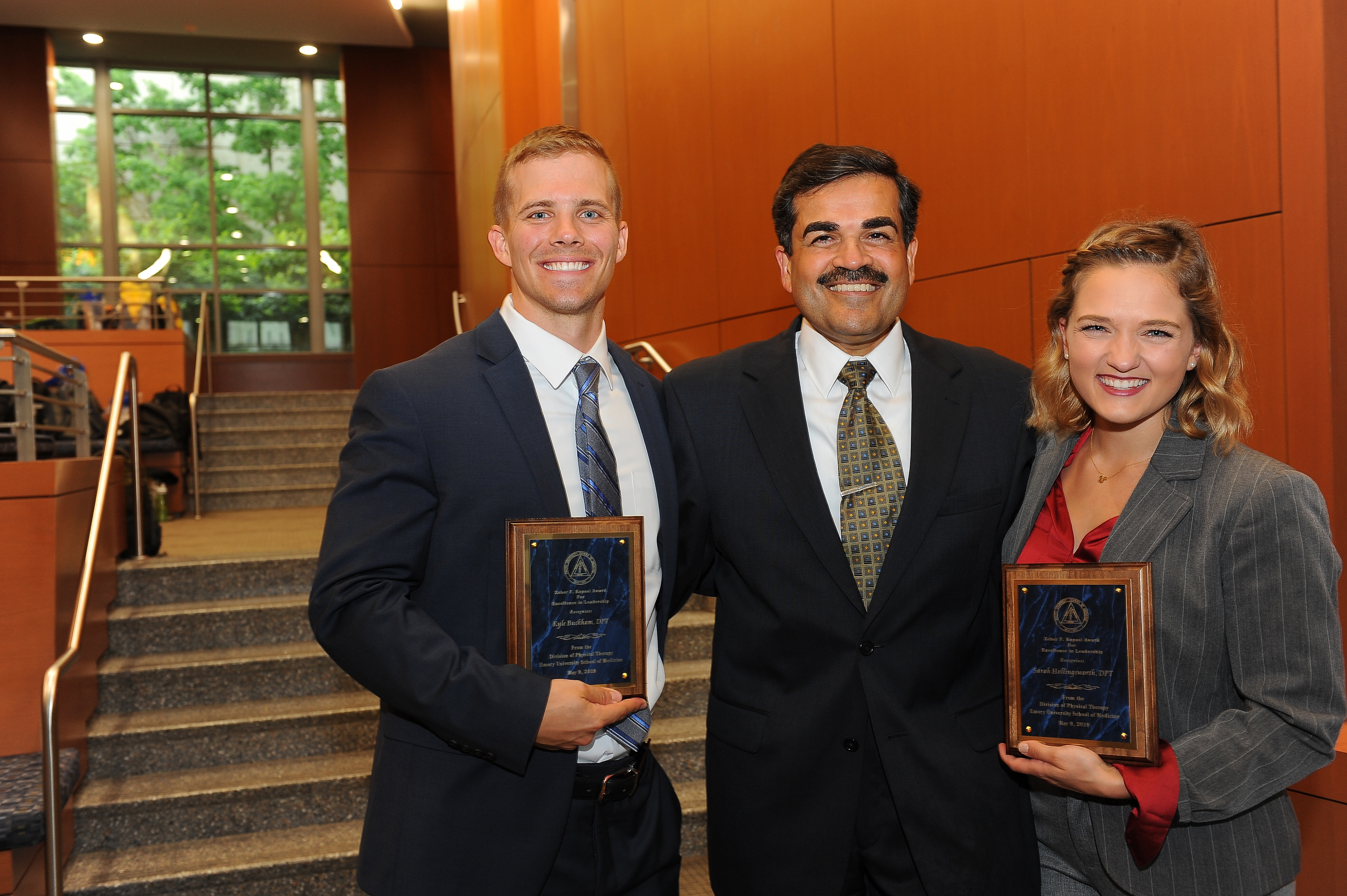 Dean Zoher F. Kapasi will be recognized as a 2019 Catherine Worthingham Fellows of the American Physical Therapy Association (FAPTA) at the NEXT Conference & Exposition in June. The FATPA designation is the association's highest membership category and serves as an inspiration for all physical therapists to attain professional excellence. According to the APTA website, this honor is eligible to APTA physical therapist members or life member physical therapists who have demonstrated unwavering efforts to advance the physical therapy profession for more than 15 years, prior to the time of nomination.
Dr. Kapasi was also recently recognized by the Emory University School of Medicine's Division of Physical Therapy. This month, the division honored him with the creation of the Zoher Kapasi Award for Excellence in Leadership. The award is given to a student or students who shows considerable initiative and organizational skills related to Doctor of Physical Therapy class and program activities. Kapasi attended the awards ceremony May 9, to present the first awards to Kyle Buckham and Sarah Hollingsworth.
Prior to becoming dean of the College of Health Professions, Kapasi was the fourth director of the nationally ranked Doctor of Physical Therapy program at Emory University from 2011 to 2018. Under his leadership, the program moved from 11th to fifth in the U.S. News and World Report rankings. Among his many accomplishments at Emory, Kapasi assisted the faculty in the creation of the Journal of Humanities in Rehabilitation, expanded the program's class size from 55 to 70, and initiated joint degrees with the Goizueta Business School and the Rollins School of Public Health.
On behalf of the students, alumni, faculty, and staff of the College of Health Professions, we offer congratulations to Dr. Kapasi on his achievements!
About the Author