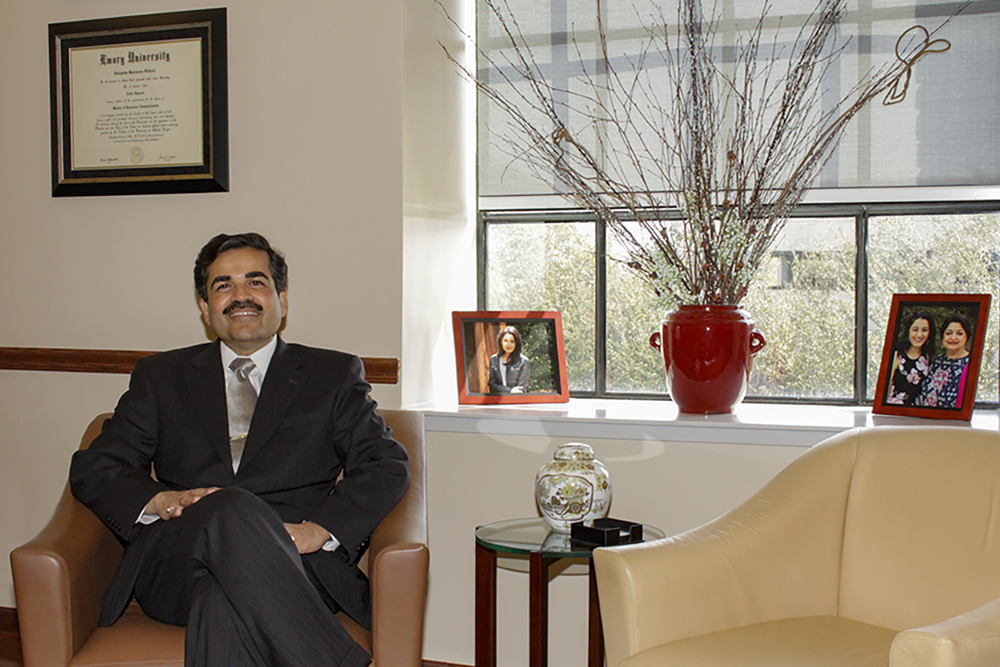 Dear alumni and donors,
On behalf of the faculty, staff, and students, I would like to thank each of you for your commitment and dedication to the MUSC College of Health Professions (CHP)! It is my pleasure to share with you some exciting updates from CHP.
As you know, it is our vision to improve the health of populations by developing and inspiring health scientists and leaders. In support of that vision, we continue our search for a new faculty member to bolster our health services research expertise. We also continue to plan for growth in our current programs with the addition of new online/hybrid programs that we hope to announce in the near future.
While I am excited about our progress towards addressing our strategic initiatives, it is not the only thing we have to celebrate at CHP.
Congratulations to Bryant Seamon, a doctoral student in our Health and Rehabilitation Science program, for receiving the Aftab Patla Innovation Award for the best clinical science poster presentation for his study, "Influence of body weight supported treadmill training parameters on muscle coordination in hemiparetic walking."
Angie Mund, DNP, CRNA, and director, Division of Anesthesia for Nurses, was elected to serve on the board of directors for the American Association of Nurse Anesthetists.
Congratulations to David Fitzgerald, DHA, CCP, LP, on his new role as director for the Division of Cardiovascular Perfusion.
I would also like to extend a special thank you to Joe Sistino, Ph.D., CCP, for his 25 years of service to the college. We appreciate his contributions to both the profession and the cardiovascular perfusion program at MUSC and wish him all the best in retirement.
I am so proud of what is being accomplished within our college and it simply could not be done without your support!