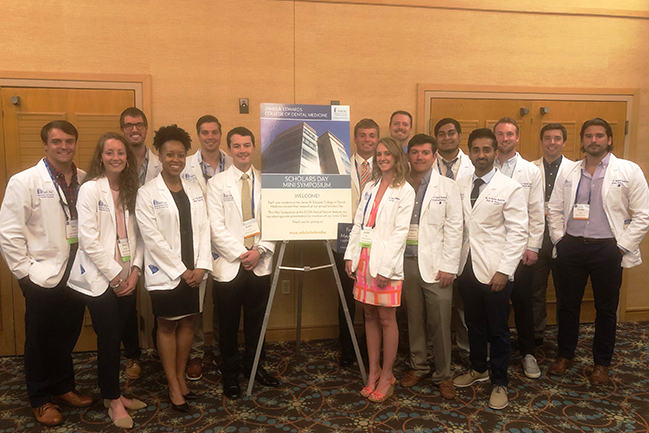 Seven student teams have been selected to present their e-posters at the Academy of General Dentistry (AGD) scientific sessions in July. The teams were chosen during Scholars Day at the MUSC James B. Edwards College of Dental Medicine. 
This is the third year in a row that student research posters from the College were selected to attend this prestigious meeting. The first-year e-posters were presented, Mickey Brown '18, won third place!  
This year, four members of the seven teams will be able to participate in the abstract e-poster presentations. Unfortunately, travel is not covered for our student presenters and we need $3,000 to send them to the meeting at Mohegan Sun Resort in Connecticut. 
To help, please sponsor a student
Give Online
Please add "AGD student e-posters" in the comments section.
By check: 
Make check payable to MUSC Foundation 
Memo line: Dental Loyalty Fund: AGD student e-posters 
18 Bee Street, MSC 450 
Charleston, SC 29425