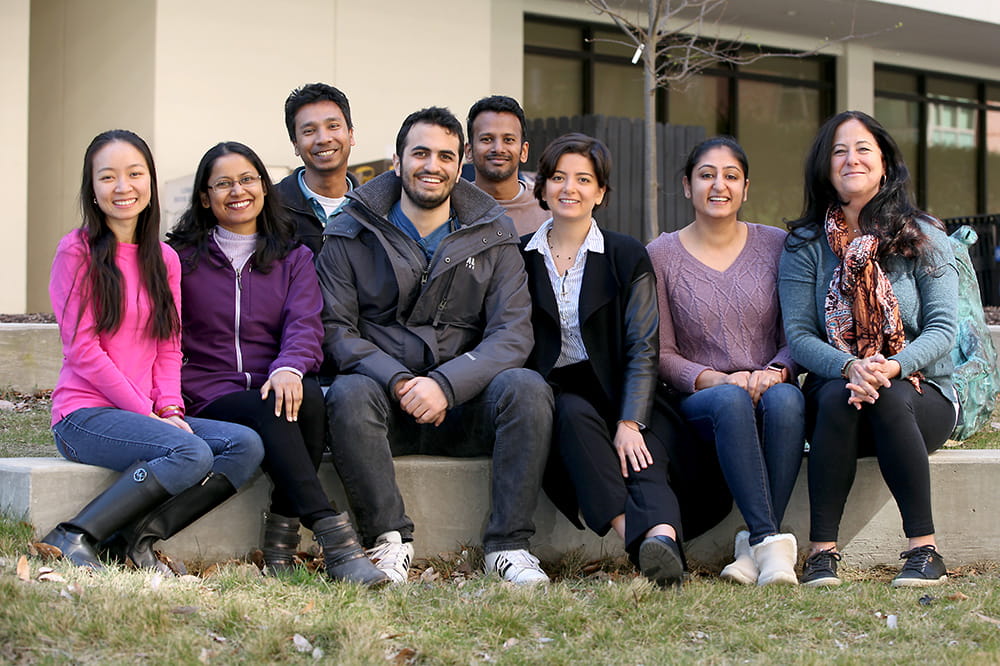 Starting school or a new job is always an adjustment. But doing it in an entirely new country, with different food, different customs, perhaps a different language – that's a huge change. Most people find their way, but MUSC's International Association wanted to make the transition a little easier. The group is debuting its Big Sibling-Little Sibling program to match new international arrivals with people already on campus. 
The program just matched its first pair, but it will really get rolling in August, when new students arrive on campus. 
"We want them to feel like they're home," said Nour Hijazi, vice president of the International Student Association. Hijazi is an M.D./Ph.D. student at MUSC through a partnership with American University of Beirut. Students complete the first two years of medical school in Beirut then come to MUSC for their doctoral studies. She hopes to finish her medical school training at MUSC as well. 
Because of this established partnership, there were other Lebanese students at MUSC when Hijazi arrived, so she didn't feel completely alone. Still, with her previous experience in the U.S. being only one month spent in Boston, Charleston was a shock to her. 
"Living outside the U.S., what you know about the U.S. is the major, big cities – New York, Miami – that's what you see in the movies. Charleston was very different," she said. 
Altogether, MUSC has 60 international students, but in most cases, there are only one or two from any particular country. Students come from across the globe, hailing from nations that include Argentina, Greece, Indonesia, Mexico, Nepal and the United Kingdom. Visiting scholars, residents, and faculty members also arrive in Charleston from around the world. 
Rebeca Mueller, program manager for Health, Security and Cultural Affairs in the Center for Global Health, said the IA has developed a database of potential "bigs," volunteers who've answered questions about their countries of origin, the languages they speak, the parts of town they live in, their hobbies and whether they have children. Mueller can comb through these records with a potential "little" in her office to find a good match. 
Some littles might like someone from their part of the world as a lifeline to home, while others might prefer to match with an American, so they can jump into local culture, she said. They might also prefer to match with a peer, she said, rather than have, for example, a visiting scholar matched to a student. 
So far 21 people, aged 23 to 42, have signed up to be bigs, Hijazi said. The volunteers are students, faculty and post-doctoral fellows from across campus.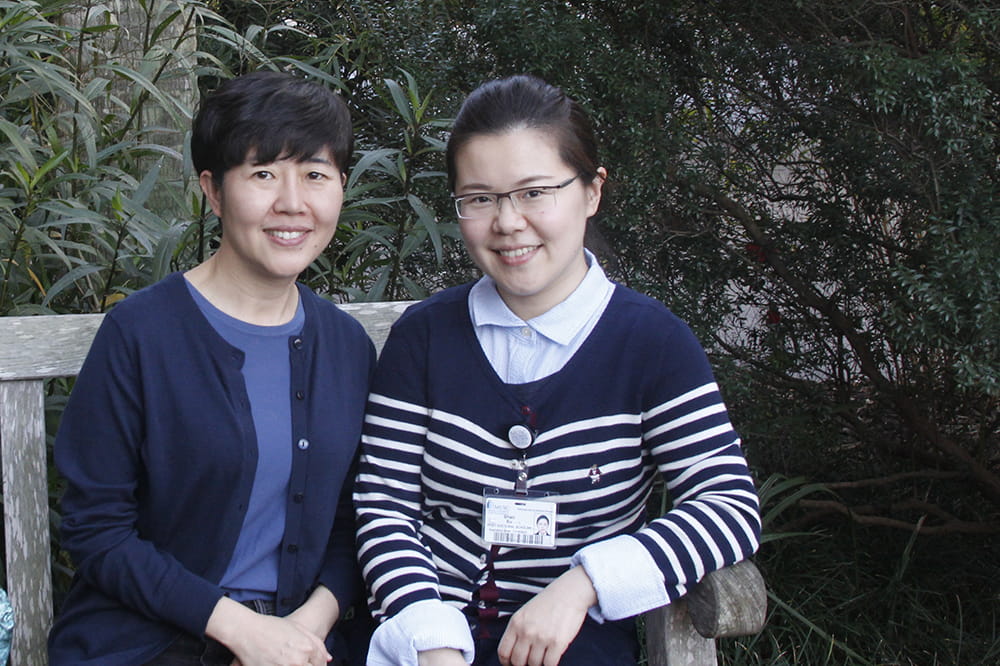 The first matched pair is Shan Xu and Shuxiang Shan. They're both from China but first met when they were matched through the program. 
Xu, an ear, nose and throat doctor who is here for a two-year post-doctoral fellowship studying hearing loss, said she and Shan have quickly become friends despite their busy schedules. The fact that they're both medical doctors gives them something in common, she said. Shan is a pulmonologist who came to MUSC as a visiting scholar to study chronic obstructive pulmonary disease for six months.  
They both said food has been difficult to get used to. Xu said she's working to adapt to the food here, although she also likes going to an Asian market in North Charleston. Shan said cold water is a shock – she prefers drinking it hot.  
The program is continuing to accept volunteers to serve as bigs. Anyone interested can email Mueller at muellemr@musc.edu.
Suggest a Story
Have an idea for MUSC Catalyst News? Contact our editorial team and let us know.
About the Author