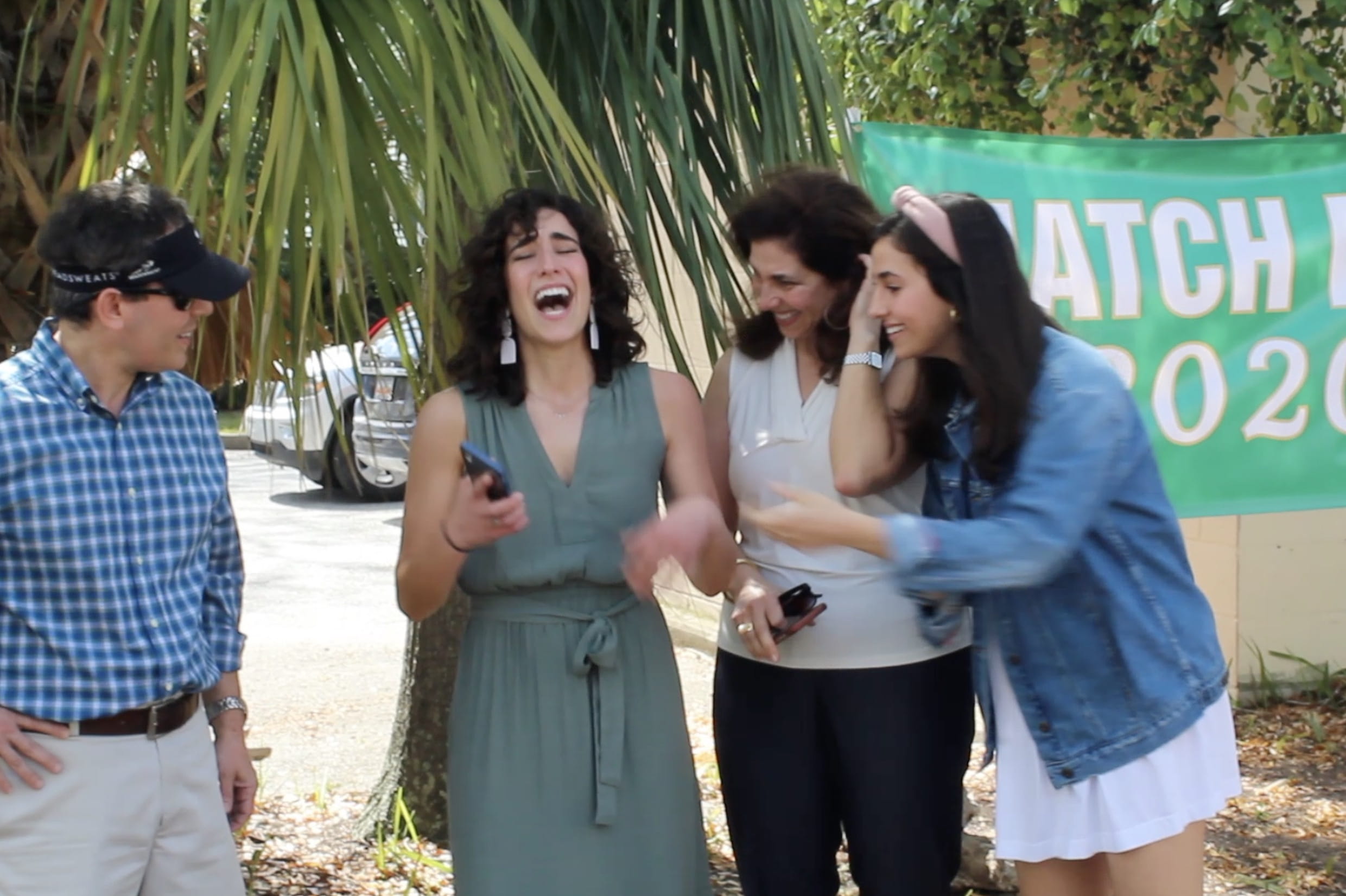 Charleston Music Hall is empty. Not a single student, parent or friend occupies any of the venue's 935 seats. There is no dean dressed as Fred Flintstone, no loud music playing, no screams and hugs to fill the massive space. 
Which seems particularly odd because today is Match Day, the annual event when fourth-year medical students across the country find out where they will be going for their residencies. Normally, MUSC students would fill this hall, their hopes and dreams palpable, as they await their fates, which are always unveiled exactly at noon.
But in this crazy new COVID-19 world we live in, where groups of more than 10 are frowned upon and "social distancing" is the new normal, today this celebration took place at home. So when the clock struck noon, students – presumably still surrounded by key loved ones – opened emails from the National Resident Matching Program, also known as The Match.
This is how the system works: In the months leading up to this day, soon-to-be medical school graduates ranked their top choices of hospitals where they would like to do their residencies, the next step in their medical training. They will have completed several clinical rotations and conducted dozens of interviews along the way, and just as they have their top choices for hospitals, the hospitals have their top choices for incoming doctors. And those choices have to match. 
Four years' worth of hard work all jammed into one single moment in time. 
And that's why this email is so important.
"Although today probably wasn't the Match Day everyone envisioned, we refuse to let it in any way diminish the joy and celebration of all of the work that has been accomplished in the last four years," said Donna H. Kern, M.D., senior associate dean for medical education at MUSC's College of Medicine. She encouraged students to share the news of where they matched through emails, texts and social media.
Each year, the seniors choose a theme for the event. Years past have included fictional characters, movie stars and the '80s. Today's, which was chosen long before anybody knew a pandemic would waylay the celebration, was, "If I weren't an M.D., I would be …"
A few obvious answers today include:
… alone.
… the CEO of Clorox.
… fighting over the last roll of toilet paper at Target.
… watching my 53rd consecutive hour of Netflix
But even though the students were separated, they still made the most out of it. Some videoed their experiences. Others FaceTimed with loved ones as they opened their emails. Some simply sat by themselves. In the end, MUSC had a 97% match rate. Students were accepted to residencies at universities like Stanford, Harvard and Northwestern. Of the 159 who matched, a total of 47 (29%) will remain in South Carolina, with 29 of them staying at MUSC.
After the noon emails went out, four students shared their stories.
Ka'la Drayton
Ka'la Drayton worked too hard over the past four years not to have a little fun on Match Day – even if it had to happen in her living room.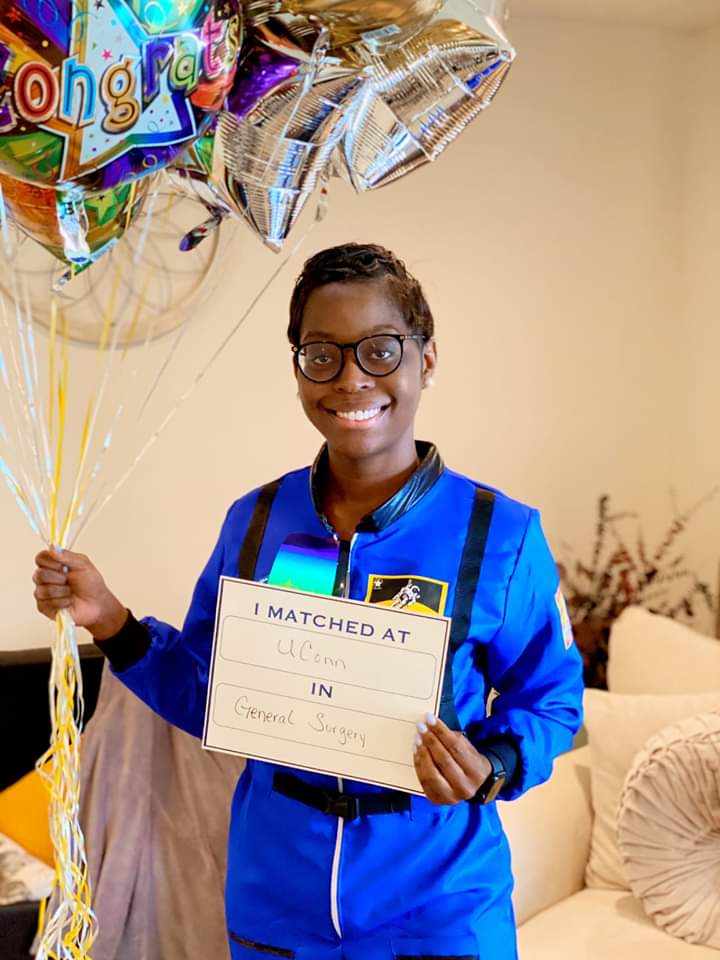 The North Charleston native dressed up as a rocket scientist/astronaut to fulfill this year's theme. She printed out a map of the United States so she could mark where she was headed and waited for the email from The Match. 
When it came, she opened it and discovered she matched to the University of Connecticut in general surgery. 
"I'm very excited. I loved UConn when I was up there," she said. In fact, she was still shaking over an hour later, she said.
Her family up North, she noted, is thrilled.
The day before the results were sent out, Drayton admitted to being disappointed that this year's match wouldn't be the same. But her family and friends comforted her, reminding her that she is still going to be a doctor. And when she got the preliminary email on Monday informing her that she had made a match, her excitement level started to rise. 
The program she matched to is five years. She may decide she wants to specialize in a particular area later, but she wants to go into general surgery to have the opportunity to rotate through all types of surgery before deciding, she said. Either way, she is confident that UConn Health will prepare her. She's already received a congratulatory email from the program welcoming her.
Now she just hopes that graduation will continue as planned. She has friends at other institutions who have already had their graduation ceremonies canceled, but it would mean a lot to her family to see her graduate.
"I'm praying and hoping that ours is not canceled," she said. "We've worked so hard for this moment, and all I want to do is walk across the stage and have my grandfather and my mother see me with my hood on and have the opportunity to say, 'I'm a doctor.'"
Brenton Davis
It's been a pretty emotional past six months for Brenton Davis.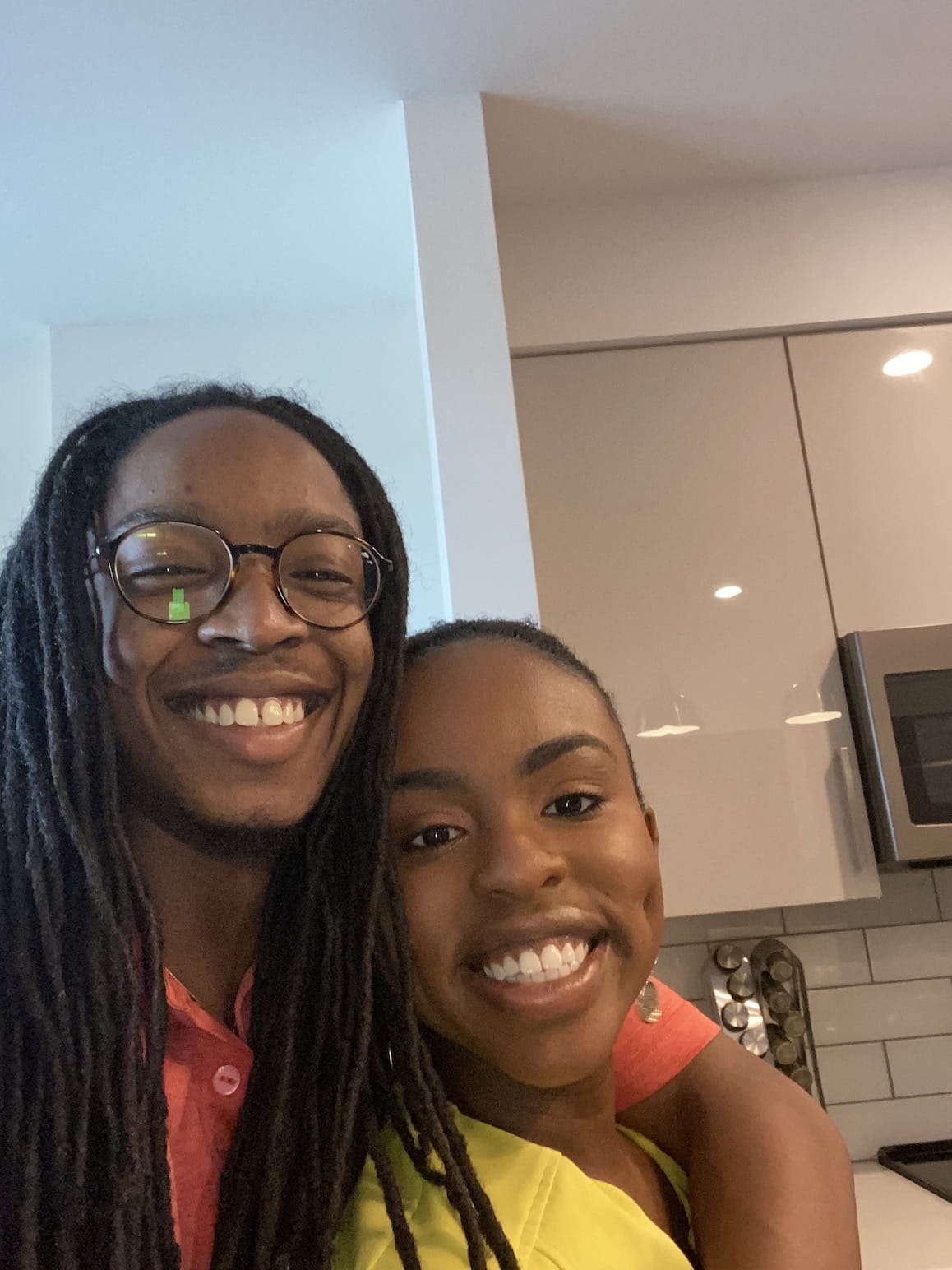 While off at the last rotation of his senior year, his mother, who had been in declining health, had several strokes and passed away. Just nine days later, Davis had to get on a plane and fly across the country to interview with the University of California-San Francisco School of Medicine. It was his top choice for a post-graduate residency, and naturally, he was an emotional wreck.
"Somehow, in that moment, I just got really calm and was completely myself," he said. "I felt really connected to the people there, and it just felt right."
Jump to today at 12:02 p.m. Davis and two of his fellow classmates retreated to his girlfriend's house in Charleston where the three opened their emails together.
"It was crazy," he said. "We all just freaked out at the same time."
Davis got UCSF. His friends got their first choices, too.
"Oh, we are going to eat, drink and celebrate now! Of course we're going to keep it to less than 10 people," he said. "But right now, I feel very overjoyed. Also relieved."
Davis said he FaceTimed with his sister and dad as soon as he found out he got his No. 1 choice. As for his mother, he said he felt she was with him through this entire process.
"I know she would be really proud of me," he said.
Alex Hamberis
MUSC College of Medicine students put a lot of effort into their Match Day presentations, explained Alex Hamberis. They typically put together slideshows of family and friends who have gotten them to the point of graduation, which plays on a big screen as they walk onto stage to a song they chose for its personal meaning, blasting on the loud speakers.  
For Hamberis, class president of the class of 2020, who was involved in planning Match Day version 1.0 – and then, as coronavirus concerns led to clamping down on public gatherings, versions 2.0, 3.0, etc., until it reached the current version of "virtual togetherness" – her song was Rick Astley's "Never Gonna Give You Up," because she was determined not to give up on Match Day. 
In the end, her Match Day consisted of a much smaller celebration with family and a downstairs neighbor, also a medical student, all spread out on the "very long" driveway. The celebration might not have been what she originally expected, but Hamberis got some very good news. She's headed to Mount Sinai Health System as an otolaryngology resident – an ear, nose and throat doctor.
Hamberis said she and other students were disappointed they didn't get the traditional Match Day public celebration, but they also realized the necessity of adapting to the current public health crisis. 
"We're in a position where we should be setting an example," she said. "In a weird way, this experience has and will continue to bond us."
David Hartmann
On the morning of Match Day, M.D./Ph.D. student David Hartmann was fine with the fact that there would be no public fanfare. The coronavirus crisis that has encroached on his final weeks at MUSC has given him clarity.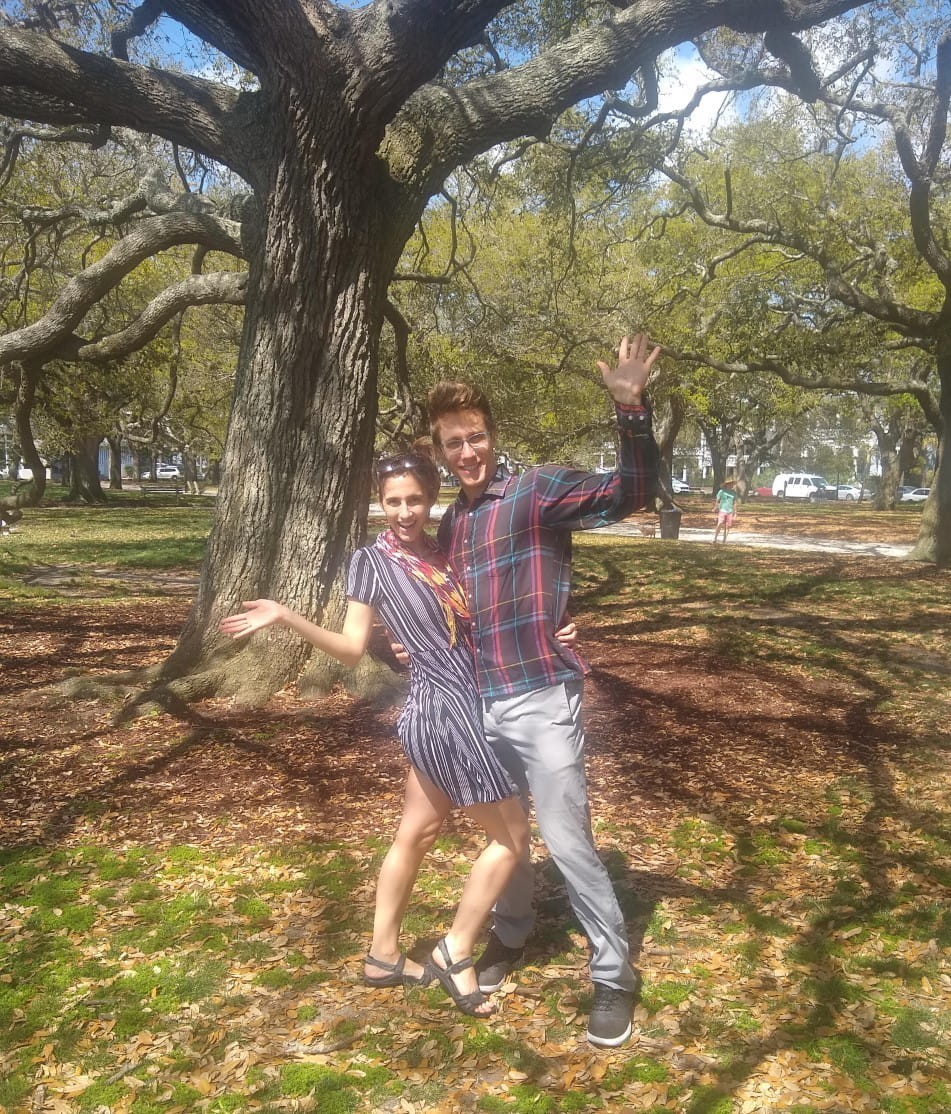 "I've seen a Match Day before. It's fun to be there in real time – the raw emotion in the room is an interesting experience. But I think this has taught us that what's more important is to have somebody with you who you know well who can help you in your good or bad times."
For Hartmann, that somebody is his wife. So the two of them headed out for a Match Day picnic in White Point Gardens along the Charleston Battery. They joined another M.D./Ph.D. student and his wife, friends ready to share an important moment at a time when good news can be hard to come by.
When noon arrived, the time when the students would find out where they matched, they had park benches and green grass instead of auditorium seats. Birds and squirrels served as the audience instead of extended family and friends.
Hartmann was fairly relaxed. "I'm feeling good," he said. "I have three or four great schools at the top. Any would be good, so I'm not super nervous."
His email notification came as he sat in the park on a beautiful spring day. The news was not just good – it was great. "I got my number one pick – Stanford Neurology. It's really exciting."
Hartmann will be part of the Department of Neurology at the Stanford University School of Medicine. There, Hartmann, who has spent eight years at MUSC in the physician-scientist training program, will continue to study how the brain works, how to repair it and how to take care of patients with neurological problems.
It's a fascinating time to work in science and health care as the world grapples with the new coronavirus, Hartmann said. "We're experiencing science as a matter of life and death. Scientists are here to help enhance the human experience. We're not locked in an ivory tower without a care about what's going on in the world. We're here to improve everybody's life as much as we can."
While Hartmann's Match Day was fairly quiet, he felt like he was right where he was supposed to be. "We were under an oak tree. It was a really nice, beautiful day."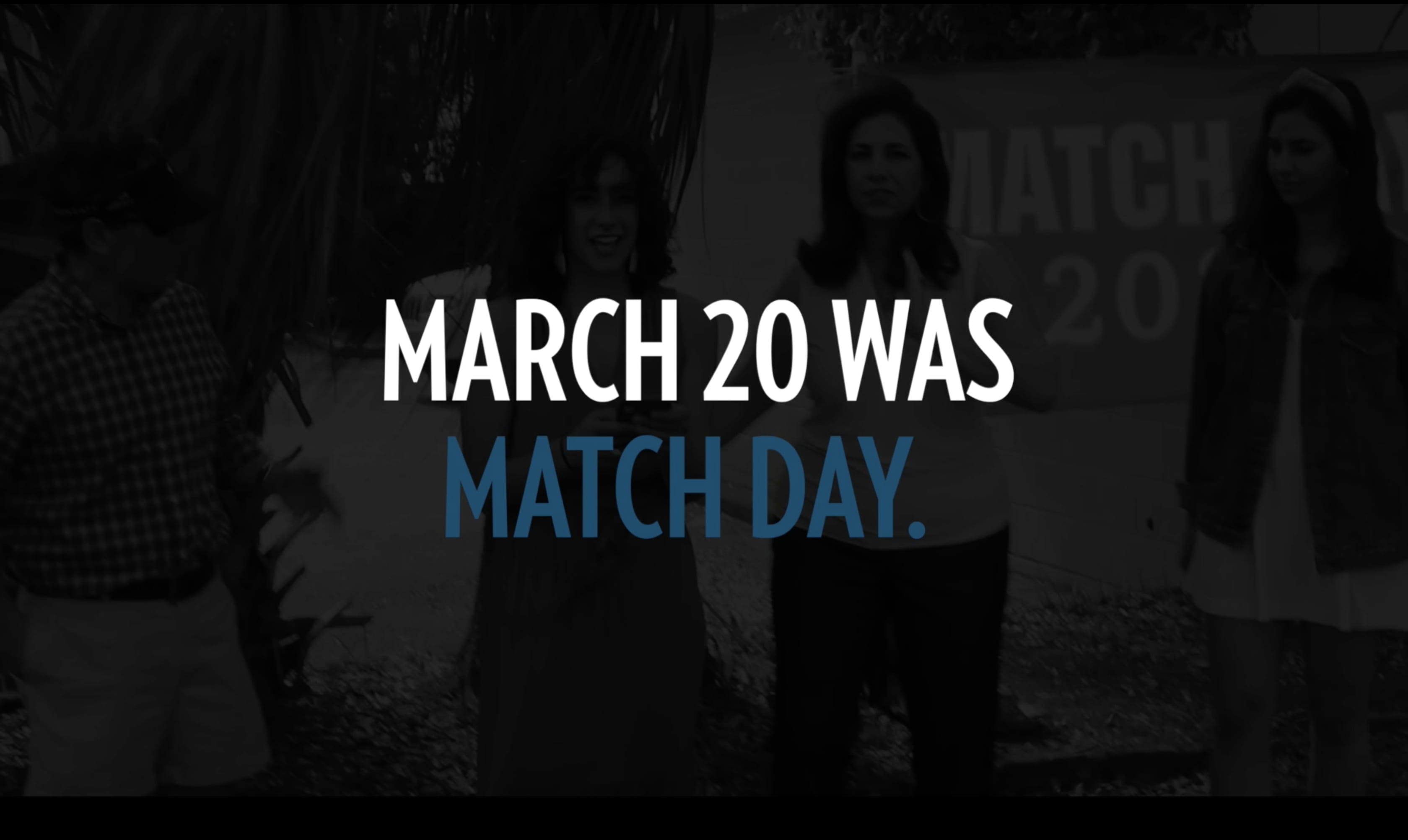 Match by Mail
Match Day is normally a highly social event. This year's version was just a bit different.
Match Day Reaction
Match Day is normally a highly social event. This year's version was just a bit different.
Happening on Facebook
Latest Tweets
Tweets by MUSCatalystNews
Suggest a Story
Have an idea for MUSC Catalyst News? Contact our editorial team and let us know.