The MUSC College of Medicine was once again honored to have Paul B. Underwood Jr., M.D., welcome new students and faculty members to the MUSC chapter of the Gold Humanism Honor Society (GHHS) that is named in his honor. The induction ceremony was held in March 2019.
The chapter was started by students at the Medical University of South Carolina in 2004. It was named for Underwood because of his patient-centered mentorship. Inductees were selected by their peers for demonstrating the values of humanism and professionalism in medicine.
With each successive year, our chapter strives to more completely embody the late Dr. Arnold P. Gold's laudable mission of compassionate care and keeping health care human. More than 90% of medical schools in the United States sponsor a GHHS.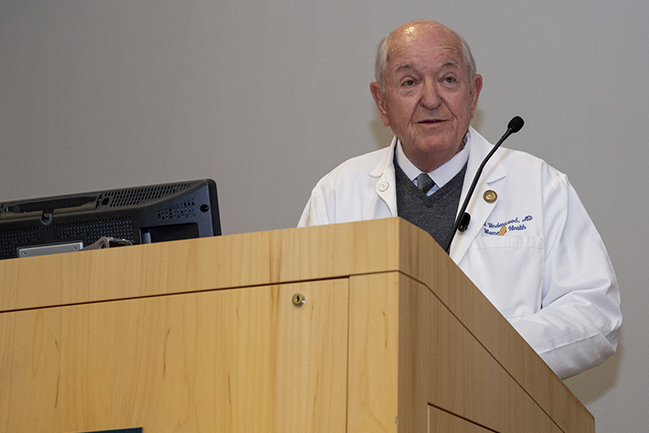 Paul B. Underwood Jr., M.D., administers the induction oath to new Gold Humanism Honor Society members.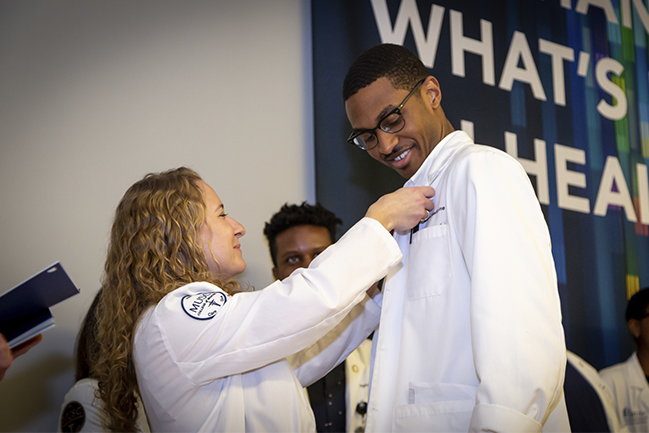 Margaret "Meg" O'Sell '20 pins Oran "Tre" Logan'20, welcoming him to the GHHS.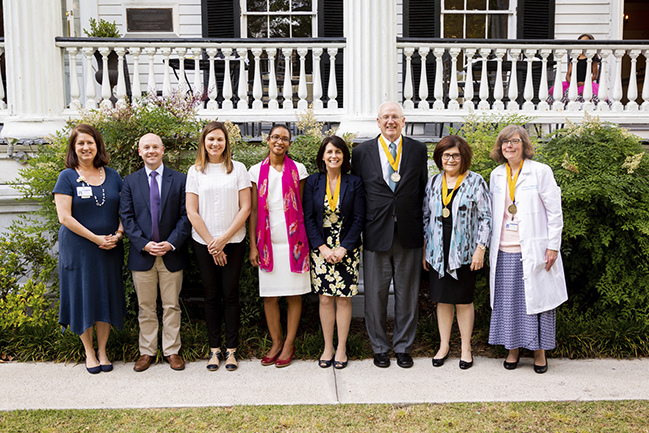 From left, new GHHS mentoring faculty member inductees include: Drs. Michelle Amaya, Marc Heincelman, Kristen Mullinax, Anita Ramsetty, Donna Kern, Dean Ray DuBois, Leonie Gordon, and Tricia McBurney.